Welcome to Wight Wiki. The comprehensive online encyclopedia for the Isle of Wight. Feel free to enjoy. The Island has had a fantastic history from being the last pagan part of britain to a spell as a kingdom to hive of smuggling, this has the depth of history found seldom elsewhere.
Contributions
Edit
Please feel free to add your knowledge to any of our pages if you have information, local knowledge or what you read from a book, it dosnt matter. If you are interested, please read our Guidelines for advice and a support. New pages are fantastic but please enshere they dont offend anybody or create a hate page. For a set of useful things you can do to help, please See the Wight Wiki:Community Portal.
Please feel free, create your own page, got an interesting local story, starting a buisnessor talking about your village, go ahead, it's free and easy.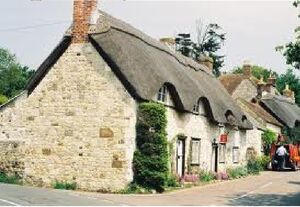 Featured Page
Edit
A village that is bubbling with charm and character, so much to do and see, have a look at our page and see what you think. Brighstone is a bustling village and civil parish in the heart of the Back of the Wight.
It is 7 miles from Newport and is the largest settlement in the area. Brighstone was previously known as "Brixton". The name derives from the Saxon name "Ecgbert's Tun" and alternated several times
To Suggest a page to be featured, put it in the talk page.
The Island has many fascinating places, people and events, for ease of use the island has been divided into four parts based on geographical location. The Villages are each given their own category and all can be found at the village category.
Organization
Edit
The organization of this wiki works on a parliament system with one bureaoucrat with veto and proposal powers, for full information or to voice a proposal see Wight Wiki Parliament. The lower house (normal users) is found at the Forum:Watercooler.
Projects are groups that work to improve certain aspects of the wiki with a cooperating team of users. Current projects include.