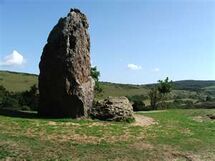 Welcome to Wightproject Back of the Wight. This is a page for members who wish to help improve our coverage of the Back of the Wight area. Anyone interested can take a look at the tasks to do or just add their knowledge.
Please add your names to this list when you join this project team. We ask members to be responsible and sensible for they will be given rollback powers to help correct problems. The rollback is to be used on Back of the Wight pages only and does not give you seniority in votes or talk.
Guidelines
Edit
This project is for the addition to and improvement of the coverage of the area, please follow the general Guidelines when creating or editing pages.
We appritiate any help that we have with this wiki though if you are stuck for ideas these tasks need to be completed.
Create red-link pages
Add templates
Correct typos and incorrections.
Add Photos.